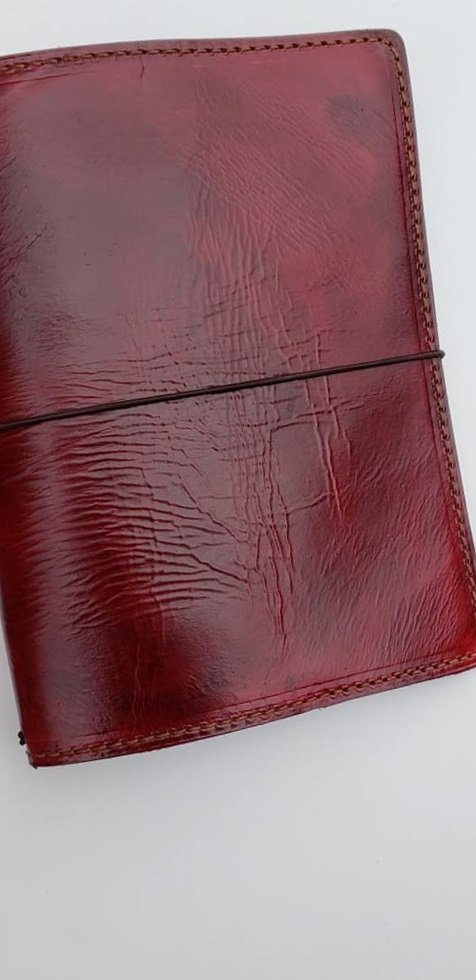 Traveler's Notebooks
The Composer Collection
If you adore texture combined with rich intense color this is the leather for you. I've worked quite some time to get this full bodied pigmented color and texture to work with a leather I was happy with. Wanting the heartiness of a vegetable tanned leather but not the stiffness that comes after hand staining has been a vision I've had for sometime. I think I'm there and ready to share the new collection I have named "The Composer Collection". The finished product reminds me of a well played string instrument such as a vintage violin, cello or well played piano. There will be color variations inside and out which is part of the process for this collection.
Pictures were taken with flash, without flash, indoor and outdoors hoping for you to see the true colors.
Defaults Features
Brown stitching and bands

1" spine with 4 internal bands.
This item has a turnaround time of approximately 4 weeks.
Order changes can be made up to 48 hours from when the order was placed.
*(Leather changes or complete order/item changes are not applicable.)